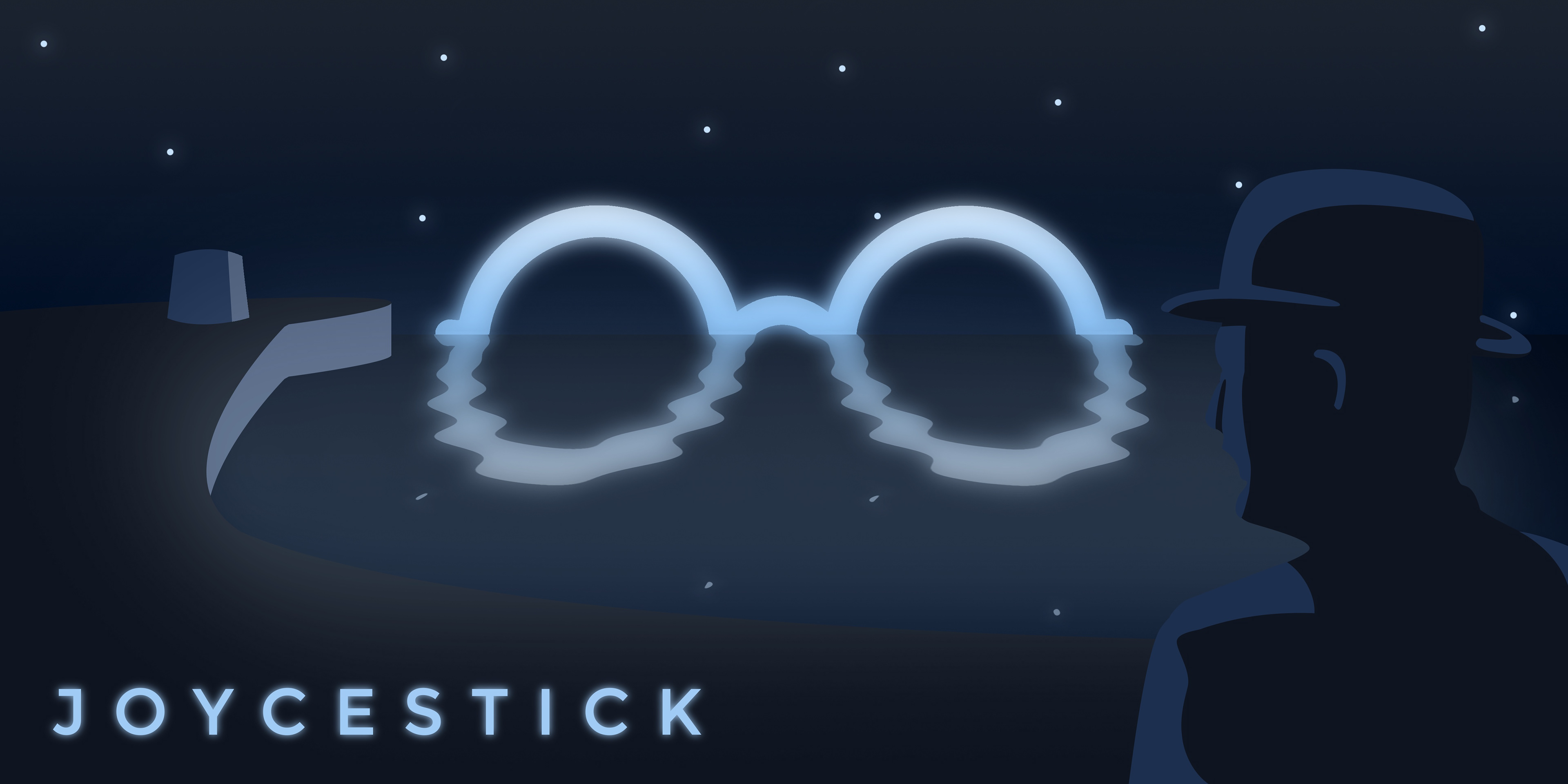 Joycestick is an interactive virtual reality game based on James Joyce's novel Ulysses. The game started as a Boston College digital humanities project under Irish Studies professor Joseph Nugent. The game has gone on to garner press coverage in over 100 media outlets – including The New York Times, The Washington Post, and NPR. Joycestick has had exhibits at international literary conferences in Boston, Rome, Dublin, Toronto, Singapore, at Amazon HQ in Seattle, and at the Smithsonian National Museum of American History. I was brought on as the second member of the 25-student team in February 2016, and led both the marketing and design teams until December 2017.
Watch the project's introductory video below, which I produced.
As head of design, I was responsible for all project branding. I designed the logo, posters, flyers, business cards, stickers, hats, t-shirts, and multiple iterations of the Joycestick website (currently down for repairs). I also designed in-game environments using the HTC Vive headset and the Unity game engine. As the lead designer on Joycestick's UX, I put together a case study and was involved at all stages of production. As the link between the storyboarding and engineering teams, I aided the engineers in producing a working, interactive narrative from 3D models, initial sketches, and narrative scripts. I was responsible for maintaining a distinct and enticing aesthetic throughout different scenes in the game, which I achieved by 3D model selection, placement, and environmental lighting.
You can see a sampling of Joycestick's in-game environments in our trailer below, which I produced (original score and sound mixing by Elia Bishara).
As head of marketing, I helped lead multiple campaigns designed to attract press attention and secure project funding. Our project leader Professor Nugent identified several academic funding opportunities, both internal and external, that were needed to finance the considerable costs involved with the project. I advocated for a content-driven strategy to win over potential investors. We ended up pushing out PR-style pitches at different development stages, which contained photography, posters, and a series of eight videos, all of which I produced. The videos, a blend between informational and promotional (two of which are above), were often cited as playing a major role in our successful grant applications. By the time I left Joycestick, we had raised well over $100,000 in funding. This allowed us to purchase all the equipment, software, facilities, and take Joycestick on the road to Rome, Dublin, Toronto, Singapore, Seattle, and Washington D.C. (I personally presented the project at several of the above locations).
Here's a rundown of our launch at the National Library of Ireland last June, as part of the Bloomsday Festival (video produced by me; original score by Elia Bishara).
Our other big marketing push was press outreach. Using the same approach as we did with funding, and with the help of the Boston College Communications office, we began to pitch media organizations on the project. I was working as a media assistant within the Communications office at the time, and I'd seen the incredible reach that Associated Press wire stories could have. That was our end goal. We crafted a multimedia pitch that presented Joycestick as an example of the future of interdisciplinary digital humanities projects, and we added in an attractive time peg: AP would be able to send out a James Joyce-related story on St. Patrick's Day (2017). 
It worked. The Associated Press ended up writing a "The Big Story" feature, and AP TV did a video profile too. The wire story ended up getting picked up in dozens of outlets, a selection of which are included below. The first big wave of press attention led to further original reporting in outlets such at The Times (UK), The Boston Globe, and New Dehli TV, and AP did a follow up piece on our Dublin launch on Bloomsday, which was featured in places such as The New York Times Morning Briefing.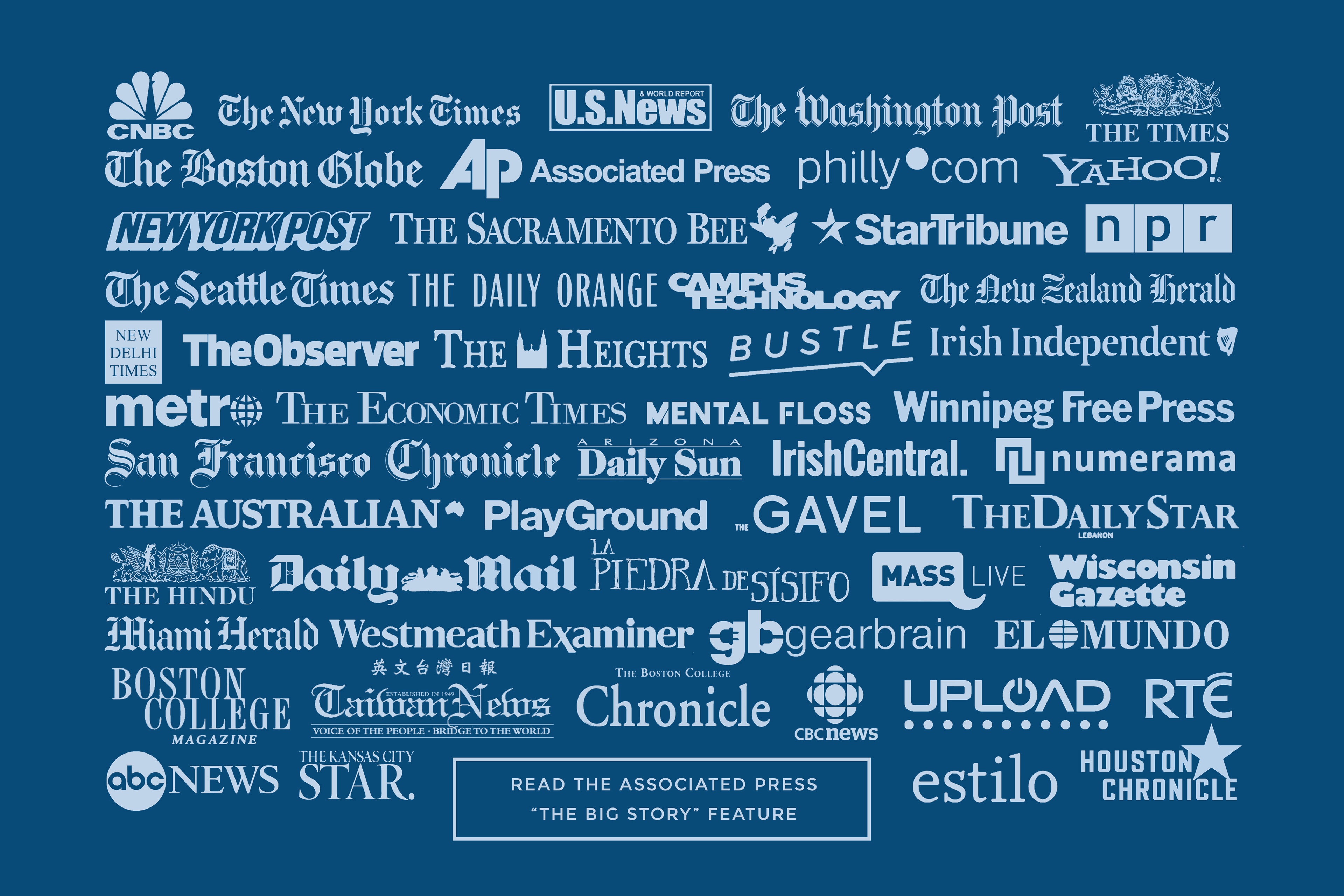 Joycestick is, far and away, the best thing I've been involved with. Partly because it's an incredible project that offered me a ton of opportunities, but mostly because I had the chance to work with a truly remarkable team. We had a team of 25 people from three different universities with 16 different majors. They are musicians, painters, filmmakers, writers, coders, and comedians, and they are stupidly competent. They've gone on to start companies, become federal contractors, release albums, and work for companies like Disney, Dreamworks, and Google – and we're barely a year out. I am glad to call them my good friends, an inescapable outcome from spending over 30 hours each week for three semesters in a basement, pulling countless all nighters trying to get the game ready for a big deadline. I wouldn't have had it any other way.