Chef's Whim Packs a Punch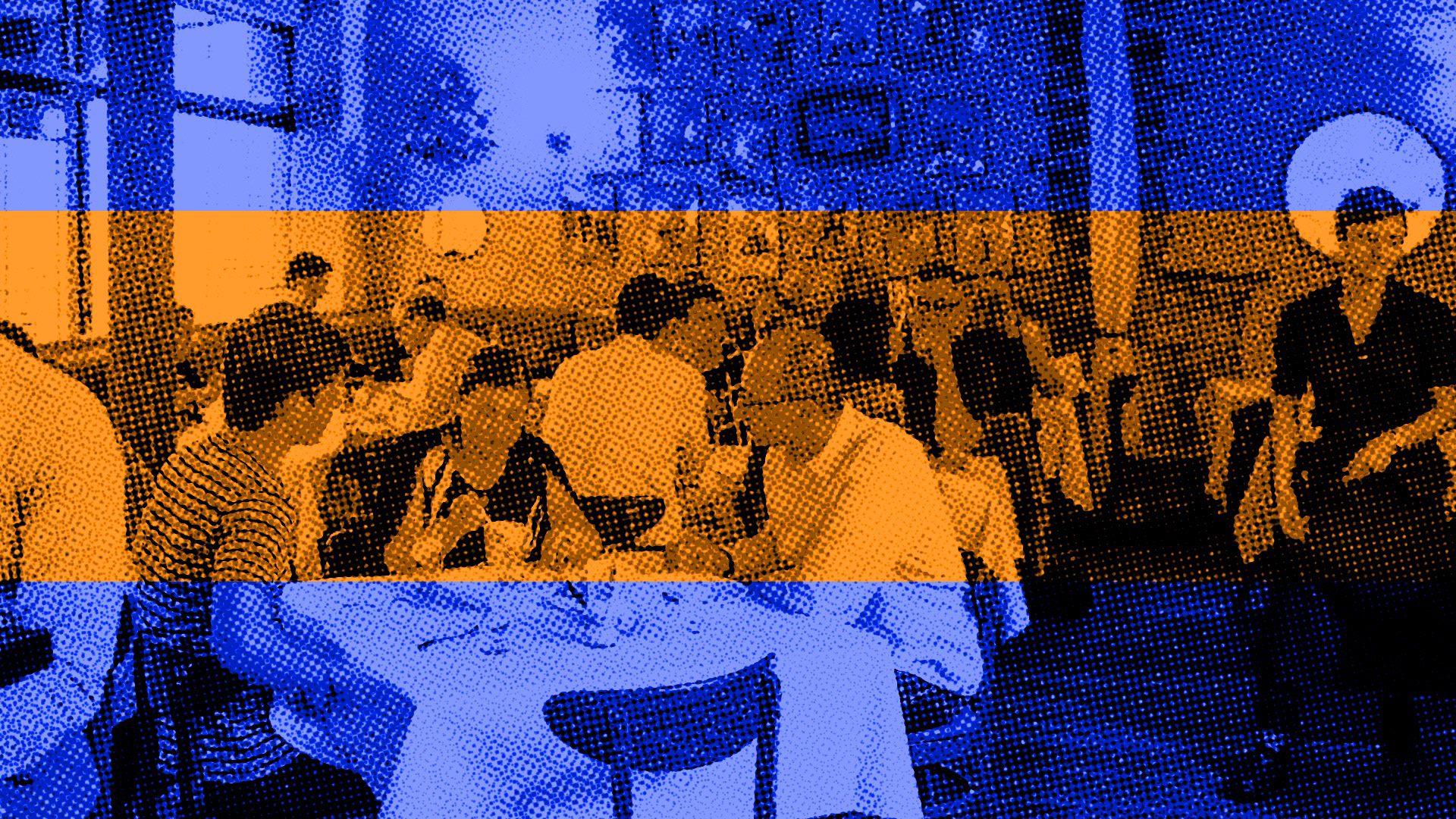 The customer is always right — except for Sunday nights at Craigie on Main. After 9 p.m., the Cambridge restaurant eschews its simple clipboard menus for Chef's Whim, a special offering of six courses for a set price of $57. The twist? The kitchen chooses the meals.
Chef's Whim is a way for the restaurant to make use of ingredients left over at the end of the week, according to chef Matt Houghton. "It gets people in the door because it's a good deal," Houghton says. "I think it's a great idea." 
The restaurant is almost full; middle-aged couples and small groups in suits and blazers fill the L-shaped room, which is about two tennis courts in size. Pale olive green walls hung with dim lamps set an intimate tone. For something more lively, the restaurant has what it calls a "ringside table," a marble countertop looking out at the open kitchen. There's plenty of interesting chef-watching to be done here as the quiet but focused staff pieces together a smattering of delicious-looking dishes. It becomes a guessing game as to which dish — each more strange and intricate than the last — goes to which patron. 
The first dish is the best of the evening: a smooth, precise off-white mound the size of a Hershey's Kiss rising from a small sea of lime-green basil oil. Atop the mound rests a tiny fish fin. "Yellowtail," Houghton explained. "It's basically a tuna aioli." 
The first taste of the tuna confounds the senses. The sensation is like the feeling of catching a snowflake on your tongue: it's so light it evaporates on the tongue, leaving only its intense salty aftertaste. The full-bodied basil oil offers a pleasing counterweight to the airiness of the tuna paste, and the crunch of the lone fin introduces a satisfyingly different texture that brings the composition together. It's an inventive yet uncomplicated dish that takes up less than half of the space on one of Craigie on Main's polished silver forks.
The crispy clams are heartier. A generous breading surrounds the dense local clams, which are accompanied by pickled peppers and preserved lemon. The standout element of this dish is its squid ink anchoiade, which is as exotic as it sounds. What looks like a dull dark sheen on the plate brings an immediate and intense tang to the tongue; its briny brusqueness sets these clams apart from what you'd find at the menu at Applebee's. 
Indeed, the flavors of Chef's Whim are so strong and intense that you sometimes want a break. The rough chunks of bread served at each table fail to wash away the taste of the pomme purée, or the rose-cured sashimi.  The lack of a cleanser doesn't concern some of Chef's Whim regulars. "I come here on Sunday nights maybe two or three times a year," says Andrew Kuhn, a PhD student at Boston College. "I don't think there's ever been a dish I haven't finished."